Ceremonies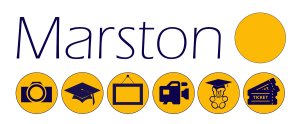 Nottingham Trent Graduation
Congratulations on your Graduation, here you can order your Official Photography for the upcoming Ceremonies in September. Our studios will be available on campus in the teaching and learning building.

Please bear in mind you need to be seated 20 minutes before the start of your ceremony, we would therefore advise you to allow plenty of time on the day.







You will be asked to provide the following:
Student Contact Details

Please provide the student's given name and family name, an email address and best contact phone number. These details mean we can contact if you are having problems completing the process or have any other issues to do with the ceremony.

Ceremony

Here you select the student's ceremony date, time and qualification as already provided to you by your institution.

Other Information

This section may contain requests for additional information; we have been asked by your institution to obtain this information and any queries about this should be referred to them.

Photography

Pre-order your graduation portrait photography and save time on your special day. There is a wide range of packs available to suit all pockets and great value add-ons too.

Order Summary

You can check and edit your order here. Your will also be able to review and edit your order later from Your Account once you have completed the order process.

Payment

You can opt to pay by card, by cheque or via online banking. You may be asked for additional address details if required.