Ceremonies
HSB and RDSBL Virtual
Ceremony: 10:00 am, 25 November 2021
Booking closes: 11:59 pm, 31 October 2021
Start booking process
ACE and ACI Virtual
Ceremony: 12:30 pm, 25 November 2021
Booking closes: 11:59 pm, 31 October 2021
Start booking process
EDUCOM, SOC.SCI and PSY Virtual
Ceremony: 3:30 pm, 25 November 2021
Booking closes: 11:59 pm, 31 October 2021
Start booking process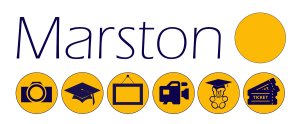 University of East London (not attending graduation in person)
The graduation team is excited to announce that this year's graduation will take place on Thursday 25th of November at the ExCeL London.

10 am School of Health, Sport and Bioscience and Royal Docks School of Business and Law
12.30 pm School of Architecture, Computing and Engineering and School of Arts and Creative Industries
3.30 pm School of Education and Communities and School of Psychology

Here you can book your gown, tickets, and photography for your graduation (in person).

Eligibility data has been provided by your institution, therefore you can only book for the day and award specified to us - you must use your seven digit student ID number to access the site and make your booking. Only students that will be awarded by 31 October are eligible to attend the November graduation. If you will be awarded after this date you will need to attend the summer graduation in 2022.

Registration will close on Sunday 31 October at 23.59. We will not be able to take further registration after this date.

If your circumstances have changed and you will no longer be able to attend, you can apply for a refund up until Sunday 31 October 2021 by contacting enquiries@marstonevents.com. No refunds will be processed after this date.

By registering you give us consent to include your details on the programme, if you do not wish to be included in this please do let us know.



You will be asked to provide the following:
Student Contact Details

Please provide the student's given name and family name, an email address and best contact phone number. These details mean we can contact if you are having problems completing the process or have any other issues to do with the ceremony.

Ceremony

Other Information

This section may contain requests for additional information; we have been asked by your institution to obtain this information and any queries about this should be referred to them.

Tickets

In this section you can order tickets for the student and their guests (if applicable).

Order Summary

You can check and edit your order here. Your will also be able to review and edit your order later from Your Account once you have completed the order process.

Payment

You can opt to pay by card, by cheque or via online banking. You may be asked for additional address details if required.